Meet Our Team
Amber Mercer, Practice Manager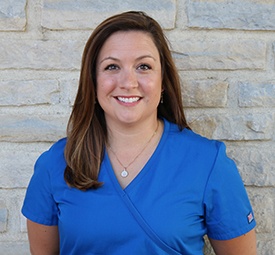 Amber has been in the dental field since 2002. She began as an assistant for Dr. Culley in 2006, and over the years has had many rolls throughout the dental practice. She has been the practice manager at Watermark Dental since 2018. Amber lives in Marysville with her husband and two sons.
Becky Sater, Dental Hygienist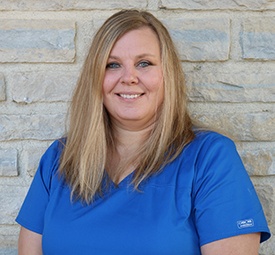 Becky has been in the dental field for 24 years, and a Dental Hygienist for almost 7 years. Becky has two grown children. She and her husband Greg have been married for 27 years. In her free time Becky enjoys reading and taking care of her 5 Jack Russell's.
Wendy Cornwell, Dental Hygienist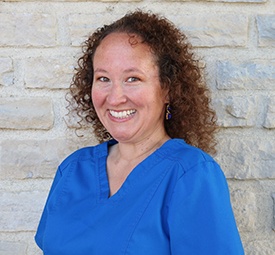 Wendy is new the Watermark family. She started her dental career in 1993. She graduated the dental hygiene program at The Ohio State University in 2006. Wendy lives in Marysville, Ohio with her three children and their black Labrador.
Terry Wine, Clinical Coordinator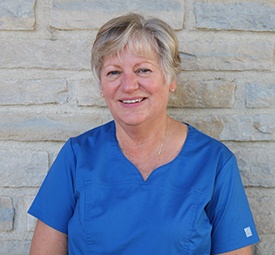 Terry has been with the practice for many years. She lives with her husband of nearly 40 years, Ray, who recently retired from the Columbus Fire Department. Terry has three grown sons, and enjoys traveling, antique shopping, sewing and bike riding.
Marybeth Carfrey, Dental Assistant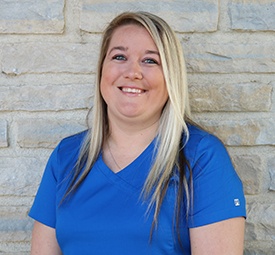 Marybeth has been a dental assistant for two years. She has been with the Watermark team for one year. Marybeth plans to further her education in the future, and go to Dental Hygiene school. Marybeth and her husband Patrick have been married for 3 years and live in Lewis Center with her fur baby Ezra.
Tiffany Howard, Dental Assistant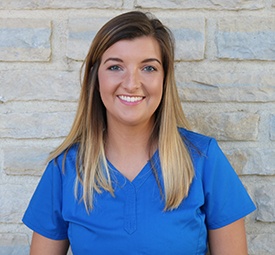 Tiffany started as a dental assistant with Watermark Dental in 2019. She is currently attending The Ohio State University Dental Hygiene program, with plan to move on to Dental school afterward. Tiffany enjoys spending time with her family and her two English Bulldogs, Duke and Clarie.
Kelsey Horsley, Administrative Staff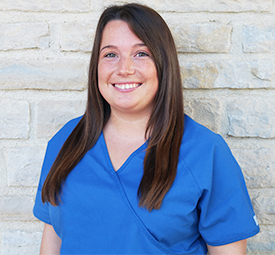 Kelsey attended the Southwestern Career Academy where she completed her certificate in Dental Assisting. She began with Watermark Dental in 2019. In her free time Kelsey enjoys fishing and hunting and spending time with her family and friend cheering on the Ohio State Buckeyes. O-H-I-O!
Amanda Blanton, Administrative Staff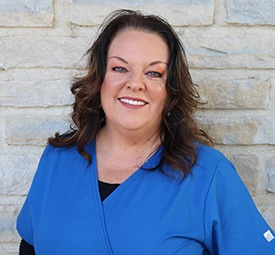 Amanda has been in the dental field for 5 years. She is married with three wonderful children. Amanda enjoys singing, playing the piano, volleyball and spending time with her furr baby. She's a true southern girl and a major Kentucky Wildcat Basketball fan!
Angela Garrison, Administrative Staff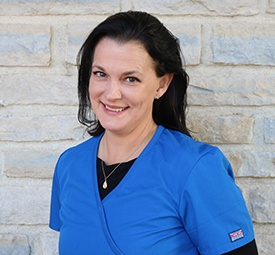 Angela has worked as a dental professional for 10 years. She lives in Grandview Heights with her children, three cats and a jungle of houseplants.